We all know how influential and present Latinx culture is in today's N. American society. We have Taco Tuesdays, We sing to Bad Bunny and we live in neighborhoods such as Los Feliz and Santa Monica. But Latin culture is SO MUCH MORE than what meets the eyes.
To celebrate 2021 LatinX Heritage Month, we created a series of posters in which Latinx designers and artists explored the REAL influence Latinx culture has over N. America.
This was much more than just a study on LatinX culture, it was a celebration the REAL influence it has and it demonstrated it is SO MUCH MORE than what you would usually expect.
Designed by
GLARE
(They/Them)
Client: Vans
Role: Creative Direction
Year: 2021
Collaborators: Camilo Medina, Elloo, Marisa Fulper-Estrada, Daniel Gibson, Eddie Granado, Lisa Tessandori, Jasmine Ortega, Jordan Schweitzer, Marc Johns, Marissa Smith, Brianna Caeser, Rob Teague, Carly Gomez, Nate Rogers
Press: Hypebeast, Respect, AdAge, Juxtapoz, WWD, Office
"Normas Jamas" by Camilo Medina (COL)



"Piñata of My Dreams" by Elloo (MEX)

"Plaster City East" by Daniel Gibson (MEX)

"Tree of Life" by Marisa Fulper Estrada (COL)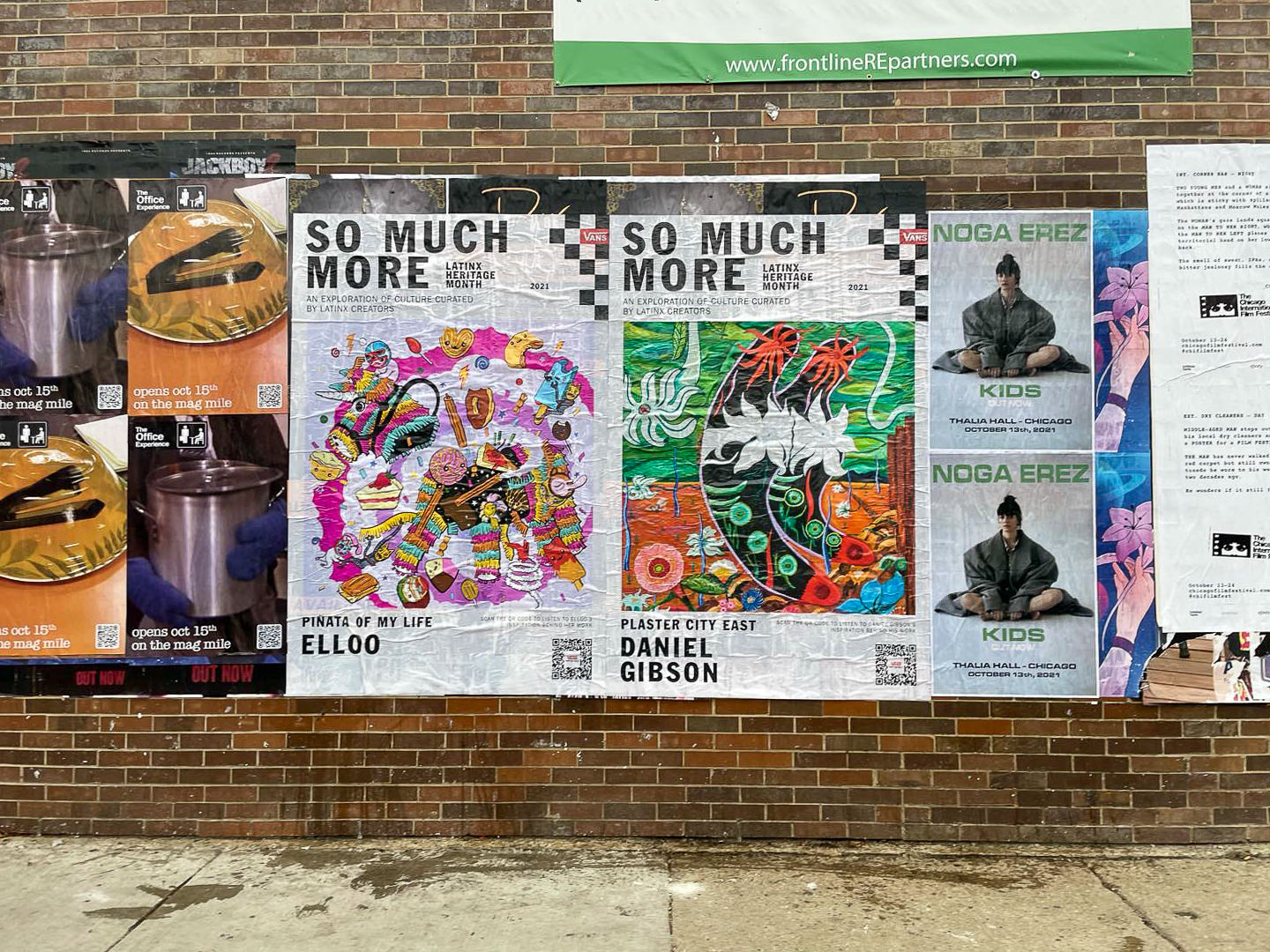 Next︎